Matt's parents and brother Kirt and his two boys, Jaxon & Noah came to visit us for Luke's blessing this past weekend. They arrived on Friday afternoon. That night we were able to get some Little Ceasar's pizza and go to the pool. Eliza just LOVED her cousins and would follow them everywhere and would do whatever they did.
On Saturday, we made a trip up to Virginia City. We packed a lunch and ate when we got there in the parking lot and then started off on our adventure. Our first stop was the Suicide Table. The table got it's name because a few people, three to be exact, took their own lives after loosing a lot of money gambling. Then we got an ice cream while we waited for the tractor/trolley ride around the city. I LOVE going on this tour because each time you learn something different. The boys loved the part where we saw two houses close together because the one neighbor despised the other and never wanted him to have a good view or any sunlight. We also saw that portrait of a lady with 3,000 silver dollars that made up her skirt and the border of the picture. Every time I go to VC this painted wall amazes me.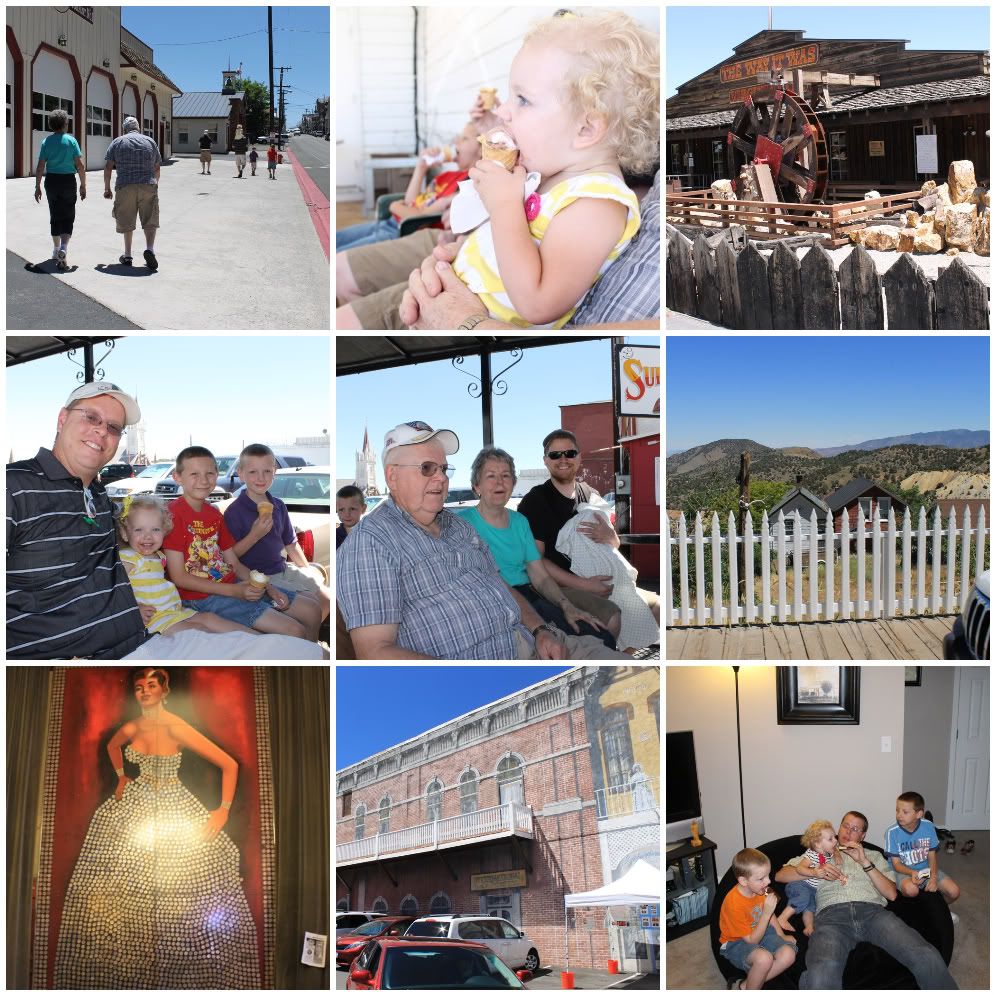 If you ever get a chance to go to Virginia City you should make a little trip. It is only about 30 minuets from Reno.